First Day Letter from the Principal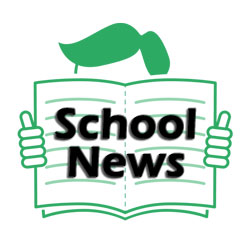 ---
August 3rd, 2020
Dear Jamaica Families,
Welcome to the 2020-21 school year at Jamaica Elementary School!
As we embark upon this new school year together, I know that many of us are waiting in anticipation for the days we are able to see all of our students on campus in our classrooms again. The beginning of each year can bring excitement, as well as nervous energy to your child and your home. This year, though we will begin our classes through distance learning, I know that our school community is ready and excited to see our students once again, even if it starts in the virtual setting. The teachers and support staff at Jamaica are veterans at welcoming and nurturing our K-6 learners, and they are eager to meet their new students this year.
I am grateful to our families for your support during our closure last year, and how hard you worked with our teams to continue to strive to keep our students learning. So, as our scheduled summer break closes, we are ready to support you and your families in the best ways possible as we enter this new age of learning together. I know that many of our families are feeling the anticipation of the unknown. It is important to acknowledge how much change and transition has occurred for our staff, students, and families over the past few months. With that said, I know that our team is prepared to support your student's academic needs, as well as their social and emotional development as best we can. Our students are resilient, and we know that with your teamwork, we can continue to help them thrive.
With that said, thank you for trusting us with your child. With your support and assistance, we will help your children grow and develop to their fullest potential as we support them virtually at home, as well as when they return here to our campus. Do your best to engage with your child in their learning each day, and to reach out when you have questions to your teacher or administration. We are navigating distance learning together at this time. Please do not hesitate to email or call as soon as you develop a concern. Not only are we here to nurture and educate your children, but it is also our role to offer support to our students' parents. A strong parent-teacher partnership will reinforce the educational process for everyone.
Your teachers will be in contact with you next week to share our next steps with you and introduce them to their new grade-level classrooms. I know that they can't wait to see everyone's faces again. If you have any questions as we start the year, you can email me at andrea.helart@lhusd.org or call the office to schedule a meeting or speak to me on the phone. I welcome our partnership and your feedback. I look forward to meeting many of you this year on campus and in the future when we open at the upcoming Jamaica events. Together, we can do anything!
Yours in education,
Mrs. Andrea Helart
Principal