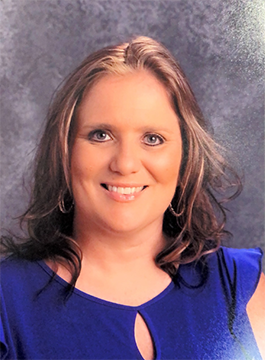 Ms. Jennifer Black
Principal
Welcome Jamaica Families to the 2022-2023 school year! This is going be an amazing year.
I am truly honored and excited to begin this school year as Jamaica's next Principal.
I started my career in education with LHUSD 18 years ago at Starline Elementary School. After 13 wonderful years of teaching elementary students, I moved over to Thunderbolt Middle school and taught 7th and 8th grade math. For the last two years I have served Thunderbolt in the role of Assistant Principal and Athletic Director. Throughout my years in education, I have also run travel clubs, been a facilitator for math competitions, and mentored many new teachers.
Lake Havasu City has been my home for the past 33 years, and I can truly say that I love this community. I have raised my three children here and had the opportunity to foster over 40 children from the area. My youngest son just graduated from LHHS, so I am on my way to becoming an empty nester soon.
I am looking forward to working collaboratively with the incredible staff at Jamaica as well as connecting with our students and families. I believe that the success of every student is a result of the partnership and teamwork between home and school. I am committed to continuing the tradition of excellence at Jamaica as well as exploring new ways to meet the ever-changing needs of our students and their families.
We will have many ways for you to be a part of our Croc family this year. Please consider joining our PTSO, Site Council, and/or joining in on all our fun activities throughout the year.
Have a great rest of the summer and I look forward to meeting you in August and working with you throughout the year.
Feel free to reach out with any questions at (928) 854-7280 or email me using the link under my picture.
Crocks Rock!
Sincerely,
Jennifer Black
Principal